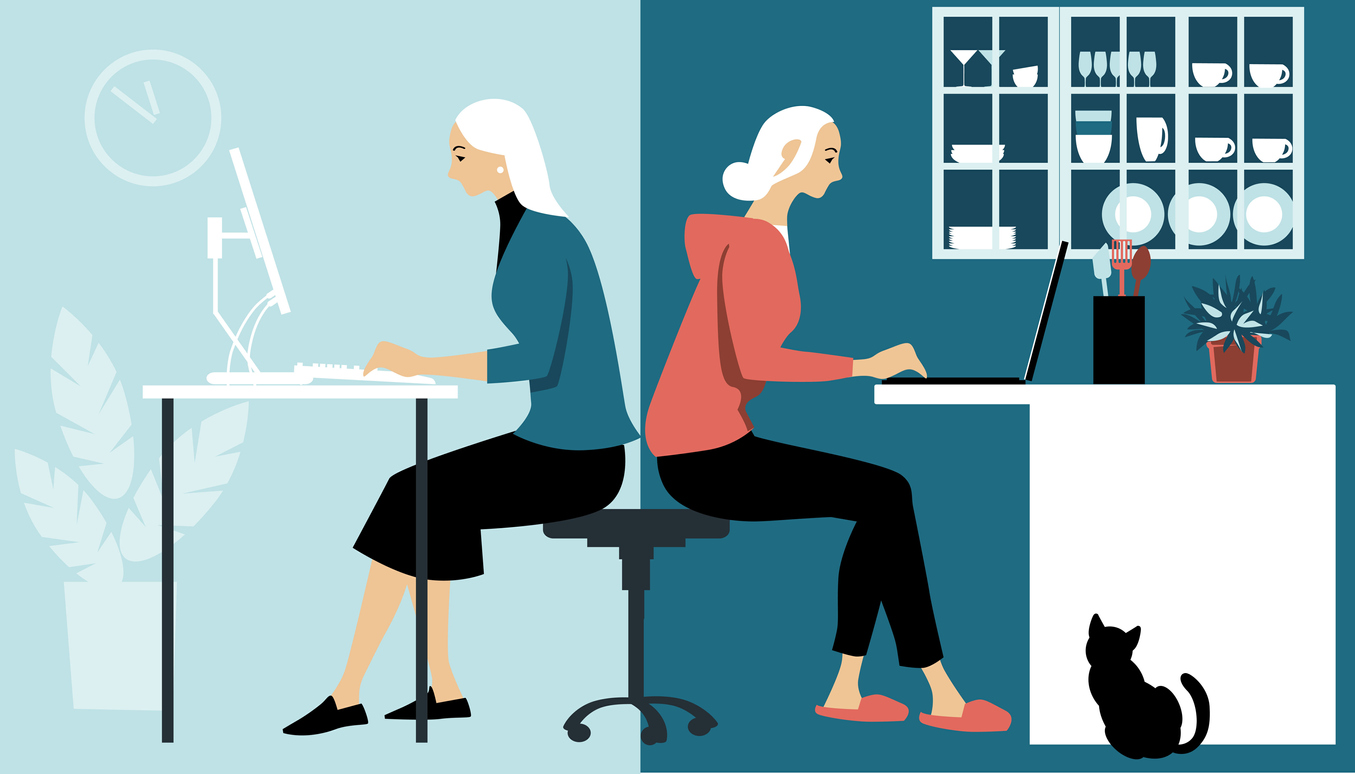 The abrupt shift to remote work that began nearly two years ago has held on, and hybrid work seems like it is here to stay. That means what once seemed like temporary work-from-home curiosities and gaffes: think pajama pants making a cameo in a business meeting, children running through the background of a Zoom call, or bandwidth problems that slow things to a crawl: are realities we have to keep in mind whenever we log on.
Here at Vyopta we've paid lots of attention to how remote collaboration and communication can work best. We've talked with experts in meeting science and are continuing our work to improve engagement so productivity and retention don't suffer.
Beyond that, our people have become everyday experts at how to thrive as a hybrid worker. We decided to gather some of their best tips on their own daily practices for the new world of work.
BACKGROUNDS
Collin Schultenover, Sales: "Only use virtual backgrounds when absolutely necessary, and make sure they are work appropriate (e.g., fun ones for internal purposes, never with a customer)."
Kenneth Merkel, Engineer: "If using virtual backgrounds, use ones that are not busy and distracting. Stick to simple backgrounds."
Eric Jordan, Sales: "Your background is important. Try not to have to rely on fake computer generated backgrounds [when available]. No beds. Keep ceiling fans out of the view. Just because you are home doesn't mean you need to look like you came from lounging on your couch. Turn on video!! You communicate better with your face than just with your words."
PROFESSIONALISM
Martha Jose, Customer Success: "Always wear pants in any online meeting, you never know when you will have to get up."
Cody Bell, Sales: "Do not forget the fundamentals. While I am constantly impressed at the new capabilities and features available from the video conferencing services, there is still a lot to be said about a simple phone call. It's great getting to see clients and partners in a meeting, but on the whole, that's really the 'cherry on top' of a working relationship. The meat and potatoes comes down to picking up your phone and dialing the folks that you want to have a better relationship with. You'll get more info and accomplish more in those 'between-meeting' calls than you actually do on the meetings themselves."
Narender Tanksala, Development: "Ensure that your Google or Exchange Calendar is up to date."
Joe Lohmeier, Sales: "The future is now! Remote and hybrid work is here to stay. I recommend that everyone treats a remote meeting just as they would an in person meeting. 1) Be professional (attire, agenda, deliverable); 2) Be personable (Intros, relationship); 3) Be gracious (send a thank you, send follow-up, execute actionable items)."
James Knox, Sales: "Treat it as if you are in the office. Be up early, brush your teeth, put on a collared shirt and pants. It will help to feel like you are at work and will naturally help your production."
Jonathan Sass, Product: "Start meetings on time."
SECURITY
Chad Sailer, Development: "1) Buy your own firewall/router and learn how to secure your network. 2) Use a password manager. Make your passwords complex. Never reuse a password. You don't need to remember them if you use a password manager (except for your password manager password). 3) Use MFA everywhere you can. 4) Don't give real answers for "Security Questions." Make up the answers and store them in your password manager."
LOCATION, LOCATION, LOCATION
Devon Winegar, Development: "​​"If ever working from home, maintain a space dedicated solely for work, separate from the rest of your living space."
Wayne Bolen, Engineer: "Work in an isolated location, i.e. no distractions from background noise (kids, pets, movies/games, etc)."
Joe Swanson, Engineer: "Lock the office door before a call."
TECHNOLOGY AND THE INTERNET
Alfredo Ramirez, CEO: "Always use company provided tech hardware/software."
Jerome Brock, Product: "Get a good speakerphone or headphone to avoid fatigue. I love the Jabra headphones. You'll hear better and others will hear you better."
Craig Miller, Product: "1. Have a strong internet connection (i.e., Google Fiber). 2. Flexibility to move around the house, when needed, with a laptop or just my phone and fully charged AirPods. 3. If you have an external monitor connected to your laptop, make sure you're looking into the right camera when on a video call."
Dave Woodward, Channel: "My advice (that I don't always follow) is 2 things: do not schedule yourself back to back all day. Schedule a couple short breaks and give yourself a few minutes between meetings (schedule 25, 45, or 55 minute meetings). My second piece of advice is to join every meeting a couple minutes early. Most tech problems I have had are in the initial connection to a call: so I try to give myself a couple minutes in case something goes wrong."
Andrew Chen, Legal: "Make sure all your technology is working before meetings."
Joe Williams, Customer Success: "If you upgrade your Operating System, always test your meeting software before joining a meeting. A new software update might change your permissions to your headphones and microphone or screen sharing. Also, be cognizant when screen sharing."
Raza Ali, Development: "Having multiple monitors helps … It can help increase efficiency."
Rahul Thiagarajan, Development: "1) Before the meeting starts I perform a mic check and verify with participants. 2) I make sure to outline the flow of the meeting when the meeting begins else there is a higher chance to move off topic and overshoot the meeting schedule. 3) Interrupt and force the participant to stay on topic of the meeting(helps me with saving time). 4) If I am the host Of important meeting I make sure I start the meeting early and perform a band width test to avoid loss of packets and blurry share videos. 5) Turn off video to save bandwidth."
Brett Panter, Finance: "Be aware of the default settings for each UCaaS provider. A few months ago, I was 45 minutes into a video call before realizing my video was off! I incorrectly assumed the video was on by default… :)"
MISCELLANEOUS TIPS & TRICKS
Gerardo Gamboa, Development: "1. Always have your charger plugged and ready when in a video meeting. I've had my computer die mid-meeting. 2. Aside from the mute button. Check your own volume. Once, everyone in the meeting was talking, but I couldn't hear anything. Silly mistake haha"
Chris Gentsch, Customer Success: "​​Lighting makes a big difference in how you look on camera. Broad soft light is the most forgiving. A lot of video bloggers and zoomers use ring lights which overall are good for even illumination, but they usually produce a tiny ring of light in the eyes which can be distracting. Move the light back so the reflection is small like a glint in the eye. Hard side or top lights create distracting shadows. Mixing daylight with indoor lighting can sometimes result in color problems, so better to have one or the other dominate."
Jamie Strukel, Engineer: "1) Muting is huge. Mute if you're not talking or don't think you'll be talking for a while. 2) Sound. How does it sound in that room? Echoing? Too close to family dining or playing? You'll want a quiet place if you can locate a good one in your home."
Thomas Nelson, Development: "Plan for breaks in your work day where you get up and walk around. It's easy to get stuck in your work and work the day away. The breaks help improve your focus."
Oscar Mills, Sales: "Be on video as much as possible and don't set meetings longer than needed."
Yusof Yaghi, Development: "Be creative; it's the unlikely of things that can make a big difference…Last week I used a raspberry pi [light] to tell my roommates when I'm on a call or not."
Colin Hume, Development: "Have your video call on a separate screen or device so you can pull up reference material during calls."
Dustan Stanford, Sales: "Salesforce [Your CRM] and your calendar keep you on track."
Richard Mitchell, IT: "Keep your profile pictures up-to-date for your technology platforms, and turn on your video camera when in video meetings."
Ken Rosko, Sales: "Use your camera: It's too easy to be distracted when you are off camera. It encourages engagement."
Jeff Shiffman, Sales: "Don't stand up if you are in shorts or pj's."
Marc Haimsohn, Channel: "1. Use video (not just audio) whenever possible. 2. Frame yourself within the video."
Nick Wiik, Product: "When you're leading a hybrid meeting and you're in the office with a group, be sure to specifically make space for remote employees to ask questions and make comments."
Continuing to build your hybrid and/or remote workplace culture is always encouraged. Being flexible at home, in a coffee shop, or in the office, is the ultimate goal. Every tip and trick, even the overly simple ones, are always welcome to making life easier. Good luck out there!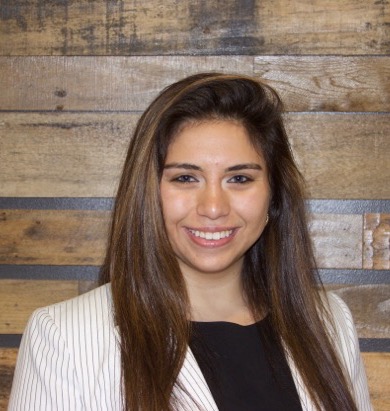 Dominique Ramirez is passionate about the intersection of innovation, communication and technology. She writes about unified communications, leadership, customer success, and other technology trends. .