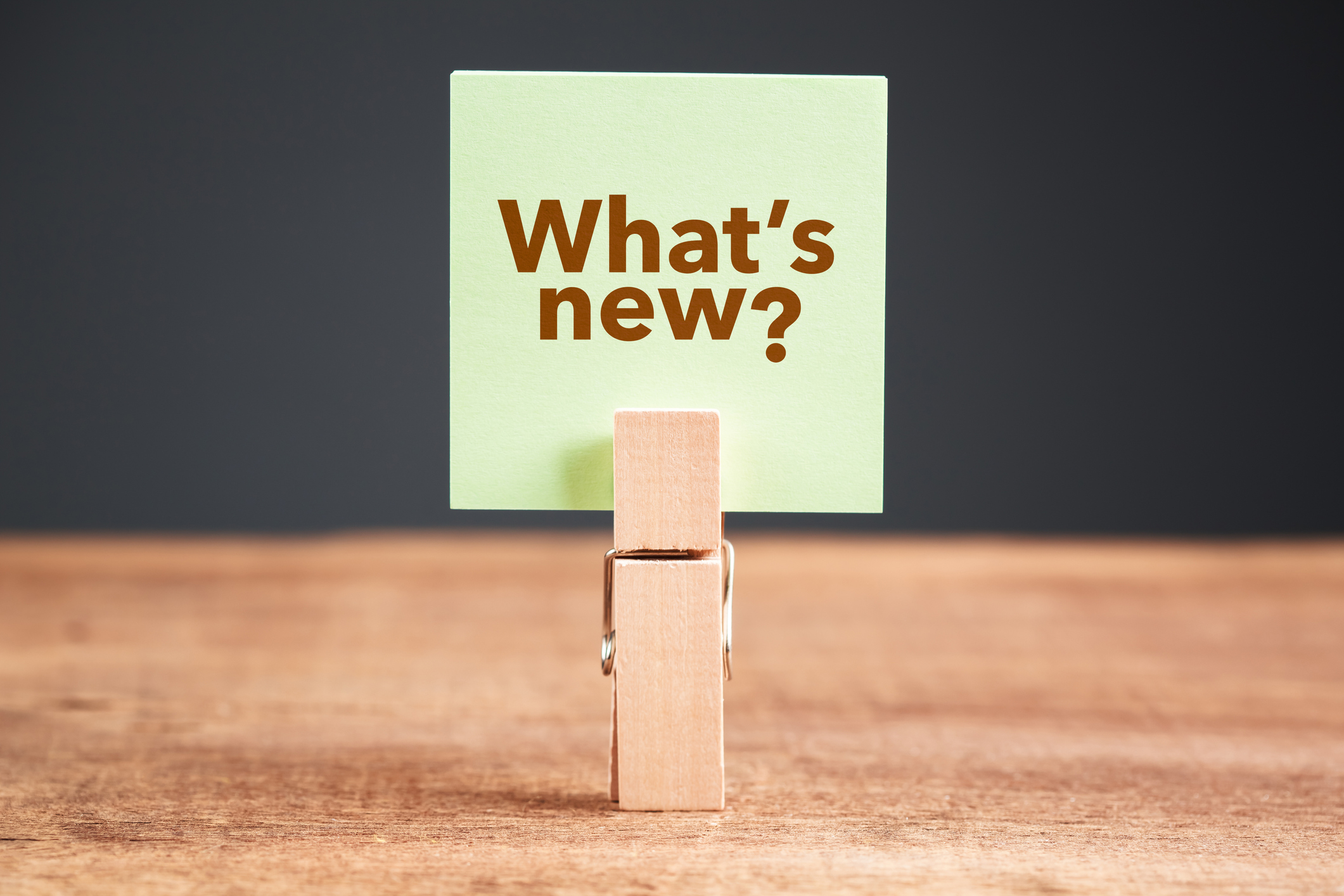 Curious about what was discussed during Vyoptaverse 22 about the latest and greatest with Vyopta's product? Learn more in the transcript below about Smart Diagnostics, Microsoft Teams Rooms Monitoring, Collaboration User Profiles, workflow integrations, and more!
SPEAKER: Jonathan Sass, Vyopta's VP of Product Management
DAY 1 SESSION: What's New With Vyopta?
[00:19:27] "Thank you, Alfredo, and once again, welcome to Vyoptaverse 2022. I'm Jonathan Sass, the Vice President of Product here at Vyopta, and it is my privilege this afternoon to share with you a bit more about our product vision, some of the recent product releases that we've made within the platform, and give you a sneak preview of some of the features that are coming soon.
[00:19:49] Before I do any of that, I want to share a few metrics with you all around why we here at Vyopta are so passionate about helping organizations deliver exceptional collaboration experiences for their employees and customers.
[00:20:11] Did you know that there are over 100 million meetings taking place every day? In fact, 55 million of those meetings take place here in the United States alone. Some are hybrid, some are virtual, some are completely in-person. Some are large with thousands or tens of thousands of employees like a company town hall; others are more small and intimate one-on-ones. Some are ad hoc; others are planned months in advance. Some are internal for team building and team communication; others are external with partners, customers, and prospects, but the collaboration that occurs in all those meetings is critical. Now, don't get me wrong, I'm not saying every meeting is a good meeting. We've all been in too many meetings that are unproductive or genderless, but collectively all that meeting time, all of those meetings, are critical to collaboration. And collaboration is critical to organizations and businesses. Collaboration is critical to innovation. Think back over the last 100 years, or even the last two years, many of the greatest innovations that we've had come from individuals working together as a team. Whether it was putting a man on the moon or whether it was developing an innovative vaccine in a matter of months, people coming together drives that innovation in business and in society. In addition to that, the collaboration taking place in those meetings is also critical to developing relationships whether it's between two colleagues or whether it's with customers, partners, or vendors. It is hard to replace those collaboration sessions any other way when it comes to relationship building. Also, for many organizations, collaboration and those meetings are critical to delivering the services and products that they offer. Whether it's a legal firm providing legal advice, an accounting firm providing tax advice, a doctor providing medical advice through telemedicine, or a teacher teaching, collaboration is critical within businesses and organizations.
[00:22:21] That is why organizations spend more than $3 trillion a year for their employees to be in meetings. To put that in some context, that is more than the collective GDP of India or the United Kingdom. Now let's double-click on those 100 million meetings and look a little bit deeper into their nature and character.
[00:22:46] 87% of those meetings are either hybrid or completely remote with individuals leveraging video or voice technologies. Even for those meetings where everyone is in the room collaborating in person, technology is also commonly at the center with presentation tools, displays, projectors, and other AV equipment. Collaboration is heavily dependent today on technology. It is at the center of much of that collaboration.
[00:23:18] With the advent of UCaaS and the rise of hybrid or flexible work, technology though is getting more complex. In fact, 84% of companies say they're going to support either hybrid or completely work remote over the course of the next couple of years. With that comes a lot of additional complexity when it comes to managing that for the IT team because now much of the call or meeting path is outside the corporate network. There's more collaboration taking place on end-user devices (i.e., laptops, phones) instead of within conference rooms. In addition, many of the large organizations that we work with, and in general the majority of organizations out there, use multiple technology platforms to facilitate video and voice collaboration. Whether that's the IT team using multiple platforms as they pursue best-of-breed technology or individual departments in an organization desire to use a specific platform to meet business-specific requirements. Even organizations that have a stated "gold standard" around one platform often have three to five-year transition timelines. The world that we're in today is very multivendor and increasingly complex.
[00:24:40] So, it should come as no surprise then to anyone that up to 20% of all meetings that take place have quality of experience issues, or at least one participant is having challenges or difficulties or is not able to effectively collaborate with the others on that meeting. Even with increased investment in quality and the advent of UCaaS technologies, these issues continue to persist. In fact, they have real-world implications on businesses. We had recently did a survey of executives and 73% of them admit either losing business or having to delay project deadlines due to virtual leading issues; so, there are real-world implications to these quality of experience issues. Now, world's technologists, here at Vyopta even, we quite often talk about these issues in terms of the root causes: network issues, application issues, endpoint issues, provider issues, end-user issues. But today, I want to talk about the issues in terms of what the participant, the host, the end-user experiences as they are facing those within those meetings. And yes, I am going to cover issues that we can directly help with here at Vyopta. This is our user conference after all.
[00:26:03] The first set of issues are all around technology. Now, as end-users, we all are regularly in these virtual meetings and probably all experienced to some degree these issues. For audio or video, quality where an individual isn't able to be clearly heard or collaborate with others. A difficult time joining, or the device in which we're joining from itself, is having an issue that the PC needs to be restarted. We've all been in that meeting where someone joins 5 minutes late and says, "I had to restart my computer." These are all technology issues that ultimately are impacting the efficiency and productivity of organizations, but they don't just extend to remote workers and individuals.
[00:26:40] They also extend to the office itself, especially today as more individuals are going into the office and beginning to leverage meeting rooms. If an individual walks into a meeting room and the technology isn't functional—could be a display is disconnected, the camera is disconnected, or the system just simply isn't working and the end-user isn't able to quickly diagnose it—that's a bad experience. Or they walk into a room and it's already occupied; it's already being used by somebody else. Or they walk into a room and the technology that they need isn't in that room. These are all issues that ultimately are factoring that user's quality of experience and their overall ability to be productive with maximizing their productivity within that organization and have the best experience.
[00:27:29] The last set of issues that we quite often run into is around meeting culture. Sometimes users call these user issues. This is when within an organization we start to see pervasive issues around people joining late, missing meetings altogether, or, depending on the organization, not following their guidelines for what's expected. Never turning their camera on maybe, or not participating or speaking. Being able to identify within organizations: Are these issues prevalent? Are they things that need to be addressed in terms of that organization's meeting culture?
[00:28:01] All of these issues together ultimately negatively affect an employee's productivity, their engagement, their wellness, and ultimately their likelihood to stay with that organization. But the real tragedy is 90% of these issues are never reported. They're never reported to IT and they're never reported within the organization, and issues that are never reported are really hard to resolve. And even though an individual may think it's an isolated issue just to them, quite often it's not just impacting one person, but it's systemic within the organization impacting tens, hundreds or even thousands of individuals that have that same problem or a very similar one. I'll tell you a quick story. I was talking to an executive a couple of days ago and he was telling me how they were addressing some collaboration issues in their environment. They were having issues with their platform from time to time where they would call in and they had quality of experience issues. And so their solution was they have a backup platform when people weren't able to collaborate well in that meeting, they immediately went to the backup platform, their B platform. The thing is that's highly inefficient and the majority of issues that are taking place in those environments aren't the platform. Majority of issues actually are the cause of connectivity issues with the endpoint or user error, so it's not a very effective way to particularly solve that issue because a lot of them were following them to the other platform that they were using. With the lack of information, ultimately, that was the best they could do because they couldn't identify or pinpoint those issues because they didn't have a tool like Vyopta in their organization. These organizations without data can't be proactive in ultimately resolving those issues.
[00:29:49] So, it should not be surprising then that only 34% of organizations say they feel prepared to support remote work. Ultimately, it's because of the lack of visibility, the lack of monitoring analytics necessary to get visibility into the entire environment, especially when multiple vendors are involved. And it's not just the single platform—it's all parts of that network, the endpoints, so on and so forth.
[00:30:21] This is why we here at Vyopta are so passionate about helping organizations deliver exceptional collaboration experiences for their employees and their customers because collaboration is critical. It's more complex than ever and there is significant room for improvement to help customers and employees collaborate better. Out of this passion has come our collaboration intelligence platform to provide that visibility in that data across the entire collaboration environment: Monitoring, Analytics, and Insights across technology that's being used for collaboration, the spaces where that collaboration is taking place, and around how that is being leveraged and used by the users of it, primarily your employees.
[00:31:12] I'd like to change gears now and share with you some of the recent product advancements we've made within the Vyopta platform and give you a sneak peek into some of the things coming later in 2022. I want to start with the foundation. Last year, Vyopta released our next-generation platform. This was the accumulation of over a decade of product innovation. These enhancements will allow us to innovate faster, be more secure, and provide the most unique and relevant insights. These enhancements also enabled us to develop new deployment options for the Vyopta suite of products. In Q4, we achieved our FedRAMP certification and released our Gov cloud instance to better support our customers in the US federal government. In Q1, went international with the EU cloud offering to better support our customers abroad. And later this year, we will be releasing a self-hosted option which can be installed or deployed in a private cloud or even an air gap data center. But we didn't just focus on platform innovation.
[00:32:19] We've also been focused on helping you troubleshoot issues more quickly whether it's helping proactively detect issues, giving you the data you need to investigate the root cause, recommending new remediation steps, or giving you the data that you need to verify that the issue has been resolved. At the cornerstone of all of this is our Intelligent Monitoring Engine, which we announced last year here at Vyoptaverse. This engine was designed to help each of you more quickly identify issues and overall shorten resolution times. I'm excited to be here today twelve months later to share that we've continued to add product enhancements to this monitoring engine.
[00:33:09] Over the last twelve months, we've added new capabilities, new details, and even thirty-four metrics to help you more accurately identify quality of issues experiences amongst your users. We've also given you the ability to customize thresholds within the product so that you can customize Vyopta's proprietary quality algorithm within the alerting engine to the needs of your organization. And I'm excited today to announce we've added some new capabilities last week including a new monitor type and additional details directly within the alerts themselves. Joe Williams, our Head of Product Support, will be doing a session that will cover some of these enhancements tomorrow, and I invite you to join us. For those of you who can't join us tomorrow, we also will be doing a product deep dive in June where we look deeper into some of the recent monitoring enhancements.
[00:34:05] On the back of the alerting engine in which we've built, we've also been very focused on workflow integrations, making sure that Vyopta could be used seamlessly with other business-critical systems that exist within your IT environment. Whether those be ITSM systems that you use for ticketing issue management, or business support systems and analytic systems. With the back of our alerting engine, we are making our notifications and alerts available to be directly pushed into ITSM systems like ServiceNow or BMC Remedy so that you can manage those tickets within your existing ticket workflows. At the same time, we have integrations with Webex, Slack, and Microsoft Teams so that those notifications can go directly to the tools in which your team is already using to collaborate. On the analytics side, we're making that data available for the business support systems and tools that you're already using, or you're combining the Vyopta data with data from other sources in Power BI or Tableau. All of these integrations are designed to streamline your workflows and make it quicker for you to make decisions and resolve issues.
[00:35:26] Speaking of improving efficiency, we've also been very focused on continuing to improve the Vyopta user interface so that you can investigate issues more quickly within the product, particularly giving you the ability to find calls, meetings, infrastructure, and endpoints more seamlessly. To do that, we've released a series of product enhancements, including an improved search experience where you can more quickly search and identify a call that's having a bad call quality experience, or maybe it's having a call disconnect. In addition, within the search experience, we've also added recent history so that you can easily go back and see the recent searches that you've done within the product so you don't have to recreate those. Within datasets, we've also created the ability to bookmark datasets that you go back to on a regular basis so there's no need to recreate them. These are just a few of the enhancements that we've made to the Vyopta user interface.
[00:36:24] One of the releases that we are particularly excited about here at Vyopta is Smart Diagnostics. Smart Diagnostics analyzes hundreds of data points within Vyopta to identify issues and provide recommended remediation steps. This is leveraging our proprietary algorithm and feedback directly from you—the customer—to generate those recommendations. We've designed this not only to support the UC engineering teams but also frontline—Level One, Level Two support, deskside, service desk—so that they can use Vyopta to quickly identify issues without having to be experts in UC technologies. We've also made this completely remote. We're mobile responsive so individuals on the go can easily see that information on their mobile devices.
[00:37:12] In addition to Smart Diagnostics, we also are adding new monitoring capabilities, particularly around Microsoft Teams Rooms. For many years, many of our customers have used Vyopta to monitor their endpoints whether those be SIP or Zoom Rooms, but we wanted to add additional capabilities around Microsoft Teams Rooms so you, our customers, can see all of those rooms in a single pane of glass, adding additional performance and utilization metrics, and giving you the details you need to diagnose issues. We will be providing two different options around Microsoft Teams Rooms Monitoring: one an agentless version, which will provide high-level performance metrics around the endpoints in their peripherals, and an agent version where you can install a Vyopta agent directly on that Microsoft Room to get deep performance information, advanced diagnostics, and utilization data.
[00:38:06] In addition to Microsoft Teams Rooms Monitoring, we're also adding monitoring around critical infrastructure that many of you use today. Whether that be CUBE, CUCM, or VCS, so that you can get a view into the performance of those devices and the services that are running on them.
[00:38:22] These enhancements are designed to give you complete visibility across your entire collaboration environments so that you can more quickly identify issues and have the analytics that you need to make critical business decisions.
[00:38:38] I want to cover one other area of innovation that we're very focused on here at Vyopta, and that is improving user and customer experiences as they're using collaboration technologies. We, in partnering with you, wanted to like every customer with the experience they have when they're in a meeting or on a call. And so we've focused on developing new analytics and new capabilities. They're designed really around the end-users of this technology.
[00:39:07] The first that I'd like to announce today is our User Analytics within the Collaboration Performance Management Suite. Analytics and data around end-user ratings, peripherals, the networks that they were on whether it was Wi-Fi or mobile, around the device, things along the line of CPU load. Putting this all within the analytics product so you can look at trends over time and begin to identify the impact each of these has on quality ratings. Whether it's which peripherals perform the best; whether you know specific buildings are having network issues; whether particular devices or laptops need to be replaced because they cannot support the modern needs of collaboration tools. All those analytics that you can be proactive, not only in resolving issues but also in planning for the future.
[00:39:58] In addition, we've created a new User Profile within analytics for each user of the collaboration technology where you not only see basic information—such as what they're licensed for—but also what they use most often in terms of peripherals or devices, how they're connecting (wireless or wired connections) and begin to look at the overall experience of a single user so that you can identify any barriers they're having to having that ideal collaboration experience, which ultimately impacts their productivity and wellness. You can find this today within the Users data set in CPM Analytics. I encourage you to go take a look.
[00:40:38] One of the things that we're currently developing is the Experience Score: a way to look at what is the quality of experience of users as they're collaborating with each other. This is going to be one score that combines data around the technology, informs the technology the performance of the spaces in which they're using, and how that technology is being used to aid you in identifying issues within teams, departments, and geographies that may be negatively affecting their ability to be productive while collaborating. This will give you a benchmark and a way to measure how the organization is doing not only over time but give you the ability to compare between teams or geographies to identify those that may be disadvantaged.
[00:41:26] But we also believe the end-user plays a critical role. So the second half of this year, we're developing new capabilities, which can be opted into to directly engage your end-users, the hosts, and participants of those meetings. About 25% of all issues that have been identified can only be resolved by the end users: it's an issue with the home network, it's the issue with the way they're using the technology, or the peripherals in which they're using. And we want to communicate that to the end-users, not only to deflect tickets from the IT team, but to really begin to empower them to take ownership over that collaboration experience. Not only do we want to provide them information to help them improve the quality of experience in which they have while using the technology, but also best practices so that they can use the technology in the most efficient way, or the spaces in the most efficient way, to optimize their productivity and they're wellness. By making recommendations on how they can schedule meetings, or how they can use the technology, to ultimately provide them with the most healthy collaboration habits. These are just a few of the things in which we're focused on in 2022.
[00:42:39] Thank you for your time today and I look forward to getting a chance to meet each and every one of you over the coming months."
Watch the full video here to match the time stamps.