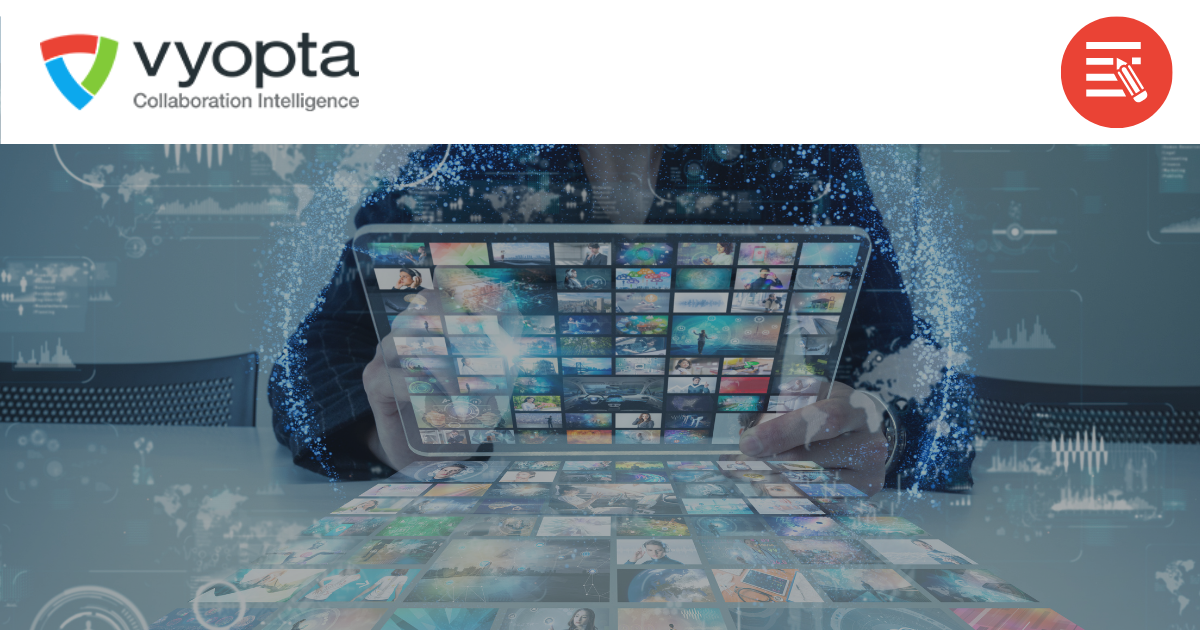 With a focus that is always squarely on customer success, Vyopta recently announced a series of new advancements and upgrades to its data and analytics offerings that will make it easier than ever for large companies to get maximum value out of their UC and collaboration tools.
During Vyopta's first-ever Vyoptaverse conference about the state of intelligent collaboration, CEO Alfredo Ramirez and vice president of product Jonathan Sass discussed the ways Vyopta has chosen to take on the changing state of UC and collaboration, brought on in large part by the impacts of the Covid-19 pandemic. Greater data flexibility and insights into new spaces, more predictive power around quality issues on calls, and a deeper array of services for customers are the basis of a number of new products and expansions slated for the year ahead.
"We've been asking ourselves, how do we help (customers) improve that time to resolution to ensure we're delivering the best digital experience?," Ramirez said. "On top of that we're also increasing the quality of call and meeting experience. The goal is to enable our customers to perform the best that they can while collaborating or engaging with others.
"We've committed to also delivering key insights to making better and faster decisions to improve the overall performance of not just the technology is being used, but also of people and that level of activity, and how they are communicating and engaging with others internally and externally."
Sass then discussed updates and new advancements in UC and collaboration, some of which touch back to work that began in 2019 before the pandemic forced a mass move to remote work and, eventually, the current shift to a hybrid workplace with people splitting time between in-office work and home offices.
Vyopta's Workspace Insights product has been improved to gather data about UC and collaboration taking place in coffee shops, hotel rooms and other remote work hotspots, to help customers better understand how their technology resources are being used.
The company has also strengthened its platform's model to give customers more flexibility in how to use their data, capture information from Internet of things devices, with the goal of providing more depth in reporting on companies' video and voice infrastructure.
The recently introduced Intelligent Monitoring Engine, which was created to enable specialized alerts around quality and usage, will be enhanced with machine learning capabilities to provide better insights into the causes and solutions for quality issues.
"We want to provide more detail around what happened, to know what is affected and begin to give you recommendations on how to resolve that issue directly within the Vyopta platform, even further reducing the mean time to resolve issues, so that your teams can focus on other priorities within your organization," Sass said.
Customers will also soon have the ability to engage Vyopta to craft specialized solutions for their UC, collaboration and workspace management needs with the unveiling of the Vyopta Strategic Services Group.
That offering will bring Vyopta's product experts into direct contact with customer company leadership, using the data and insights gathered by their Vyopta platform to answer questions and make value-based decisions about the best moves around meeting efficiency, employee engagement, meeting culture and external management.
"This is a group that's going to work directly, hand in hand with our product, so that you can get the most value out of it. One of the areas in our in our first offering is around user insights, helping you take the data within the Vyopta platform and use that with your leadership and executive teams to answer many of the key questions they're asking," Sass said.
"We have so much of this data within the value of the platform. We also realize the need to customize this to each organization as every organization looks at these things slightly differently. Not only are we pursuing user insights, but we have built a team around that to help you answer those critical questions."
There's so much to learn from Vyoptaverse.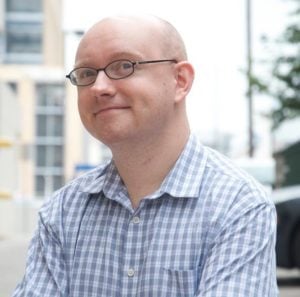 Chad Swiatecki is a business writer and journalist whose work has appeared in Rolling Stone, Billboard, New York Daily News, Austin Business Journal, Austin American-Statesman and many other print and online publications. He lives in Austin, Texas and is a graduate of Michigan State University. Find him online on LinkedIn.